OK Go Plays Landscape, Modern Culture as Instruments in Video

OK Go recently released a new video, Needing/Getting, in which they drive a car that plays the landscape to make the music. This video actually produces the music. The band also plays the car itself. Their team constructed an elaborate labyrinth of instruments (both traditional and non) through an arid American West landscape (or one similar), then connected all sorts of movable arms controlled in the car to interact with them.
OK Go is a unique band. Composed of four members, they intertwine multiple layers performance art into their music. They raise the bar and take us along for the ride to a new creative level.
OK Go also fought long and hard for people to embed their videos. So two are embedded here. The first is the making of Needing/Getting (a little over 2 minutes). The second is the song itself (a little under 4 minutes). Below the videos is a link to their webpage.
Behind the Scenes of Needing/Getting by OK Go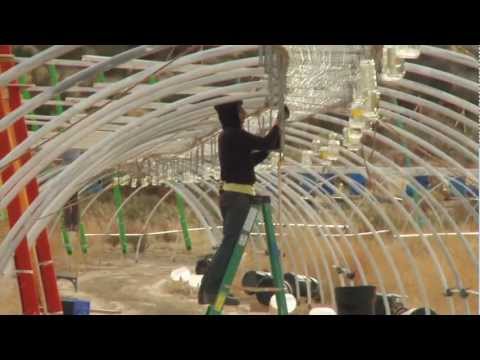 Check out OK Go's website: http://okgo.net/
If you are interested in the nitty gritty of the making of the video, BuiltFabricBlog, a blog about built environments, really mapped it out. To peruse its charts and chorus by chorus breakdown, click here.
Related Visual/Music Posts:
Related Landscape Music Posts

OK Go Plays Landscape, Modern Culture as Instruments in Video by Shari Maria Silverman is licensed under a Creative Commons Attribution 3.0 Unported License.